I got a pretty nice random message yesterday from a friend I haven't heard from in a while. I met her through blogging actually. After her own blog kind of fizzled away so did our friendship. We just kind of drifted apart. As always happens with my relationships; both romantic and platonic. This one was platonic before you ask.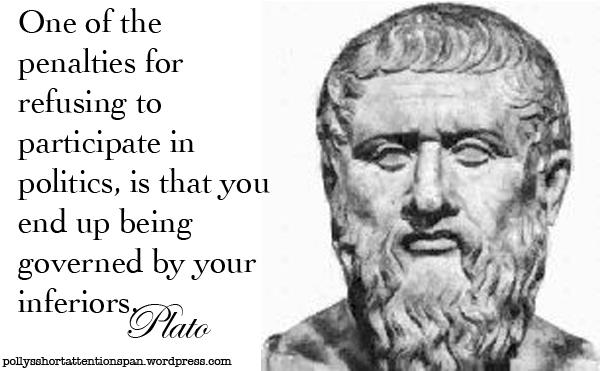 Wrong Plato. Solid advice though.
One of the reasons I'm so bad at retaining relationships is that I'm not very good at talking to people. As in; I won't even say hello to someone. I have trouble initiating a conversation much less holding on to one. Part of me is afraid that they won't want to talk to me. Part of me is afraid I'll be bothering them. Part of me is also afraid of rejection; of them not even saying anything to me. All three of those things have happened when I've tried initating a conversation with people so I don't even bother anymore.
That's bad because it makes the other person feel like you don't want to talk to them either. Or perhaps they are in the same situation as you. When you have two people waiting for the other person to say hello because they don't want to do it themselves, well you've got two people who are never going to say hello to each other again.
What do you even do after you say hello? How do you hold a conversation? Hell if I know. If you look at what I say to people you'll find I basically reword what they say and say it back to them.
Maybe that's why I'm such an excellent rewriter. I've been doing it most of my life and very few people have noticed it.
Who knows? All I know is it would be nice if she stuck around for a bit. Apparently she still reads the blog. So if you see this say hi! If not then don't I guess. You can hardly follow an instruction you don't receive, no?