If you were following the blog last week then you know I spent an inordinate amount of time discussing my health. I'm now going to continue that. In two weeks time I'll be having my tonsils removed and part of that process was going to the hospital last Friday for some pre-op.
Enjoy this random comic. Anyone else having trouble inserting images?
It was a lot different than what I expected really. I thought I might be put under anasthetic to test my reaction to it but nothing like that happened. Instead I was given a bit of a health check up, weighed (I've lost like, one pound, and need to up that), measured (I've lost a few milimetres which is sad), and had an ECG done. That's when they hook you up to something that takes heart rate measurements and things like that.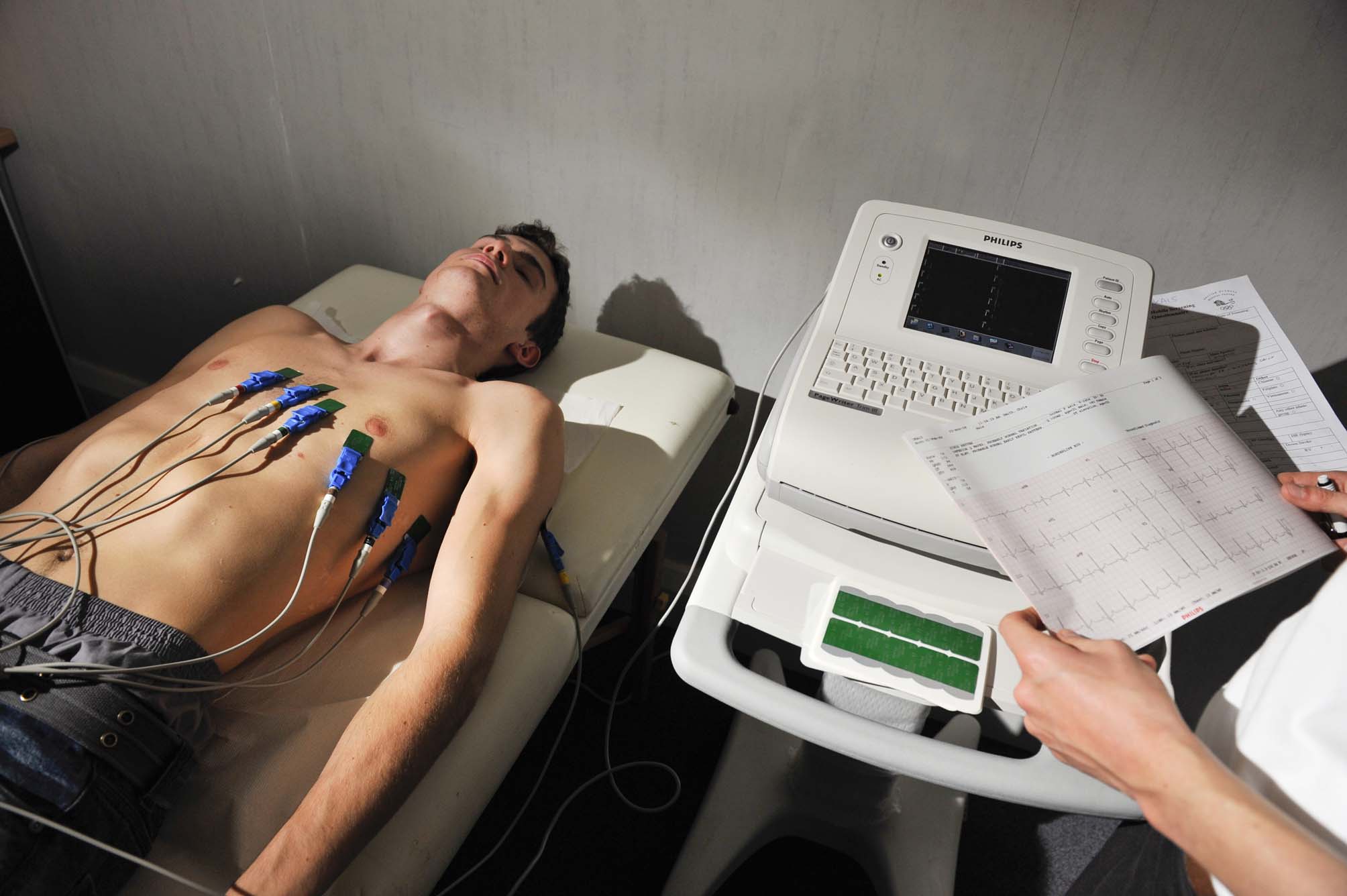 Now if only I looked like this dude.
I also got some special body wash and something to jam up my nose twice a day for five days. Yep. That's a thing I'm going to have to do. It seems it's pretty important my nose be clean and clear for this operation. I'm not sure what the skin wash is about but I've been told that for those five days I'm not allowed to use any other lotion or shampoo. I can't even shave during that time. Then again I only shave once or twice a month anyway. I don't grow facial hair that fast.
Lastly to answer Fang's question from last week; yes sleep apnoea would mean that I stop breathing while I sleep. Then my brain restarts itself, which wakes me up, but does allow me to start breathing again. Even though I get 7 or 8 hours of sleep a night, very little of that is the all important REM sleep. So that's why I'm so tired all the time.
At least, that would be the case if I DO have sleep apnoea.