Today I am going to dispense with some of the other frivolities of regular Immortal Space updates. I'm going to refrain from mesmerizing you with how much I've written because the fact of the matter is; I haven't written too much. But there is a good reason for that. A reason I shall now get in to.
As you know one of the reasons I'm going back through it all again is to bring it up to date with my current writing skill. I'm going through it and improving the dialogue and the world building, and the like. This is an essential task because the story has been picked up and dropped off at numerous points over the last year or two. Some parts were written ages ago, and some parts written quite recently. The difference in quality was so immense it required me to go back and rewrite everything.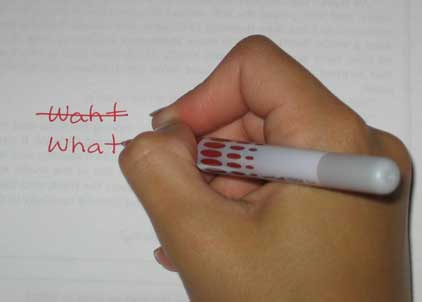 Thankfully I never made such a simple error.
The bits at the end, otherwise known as the bits I'm writing now, are things that are already in tune with my current skill level. It is impossible for me to improve them at the minute and trying to do so would be a fruitless effort. To that end I found myself copying and pasting a lot of what I had written, merely adjusting dialogue and, on occasion, names to fit in with my new plan. Did you know I accidentally gave the main villain the same name as a different guy entirely? That was the kind of thing I was fixing and it made the whole process much quicker. To that end, through my sort of lazy approach at a second draft, I have a major announcement pertaining to the writing of Immortal Space.
By the end of this week I will be writing
entirely new material.
We're approaching the end game here folks. I wanted to be starting the new chapters this week but unfortunately I was too busy over the weekend to finish polishing up the last two chapters.
From this point out I have no idea how long anything will take. There are only nine brand new unwritten (but planned) chapters to write. I don't know how long they will take though so I can't promise anything at the minute in regards to a release date. But I will continue to keep you posted.