I read a lot of webcomics. A lot less than I used to, but still enough for me to quantify it as "a lot". One of the comics I read is called
Saturday Morning Breakfast Cereal
. It's a fairly hilarious comic I've been reading for a number of years now. It's actually kind of shocking to think about how long it's been going. Thanks to Patreon the owner even gets more money than he would at a regular job. Imagine that, being paid to draw comics. Shame I can't draw very well.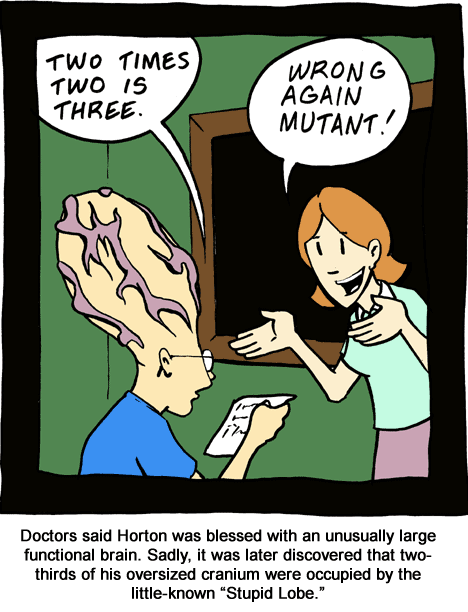 Even the first ever SMBC (http://www.smbc-comics.com/index.php?id=1) is better than I could do)
Zach Weinersmith, owner of SMBC (and yes that is his real name. It was just "Weiner" until he got married), has also done some Kickstarter projects. Some of which I've actually donated to. He's a very smart person and has a lot of great ideas. The latest one he's come out with is more stupid than brilliant, but the good kind of stupid. The kind of stupid you find yourself wanting to get behind. So, what is his latest scheme?
The Gentleman's Single Use Un-Lubricated Monocle
. It's hilarious in it's beauty.
It's mostly intended as a party piece or a part of costume jewellery. The quality isn't brilliant and the lens is plastic, but still the idea is fun. You go to pull out a condom but instead it's a monocle. Instant class when you need it most. It's based on a comic he drew that unfortunately I can't find. His wife finds the idea stupid and he finds it funny. He plans to sell them as a real thing after the Kickstarter if it does well but right now your only chance to get one might be through the Kickstarter.
If you've ever found yourself wishing you had a monocle when you need one, now there is an answer; the Gentleman's Single Use Monocle.
(PS the monocles are completely recyclable and he doesn't intend them to be as disposable as the name makes out)