I've decided to dedicate the first post of each month to Immortal Space updates. It gives me an easy blog post to make, keeps you guys aware of how much progress I've made, and also keeps me in check. If I don't write much, come here and declare that, I'll feel guilty as shit at the disappointment you guys will obviously feel.
It also means you GET HYPE!
So where am I in Immortal Space so far? I suppose I should give you a quick run down first. Right now I have plans for 48 chapters. When I'm done I'll wait a week and go through it once more, further combining chapters. I'd combine them as I go through now but then I'd have trouble tracking my progress. So then, just what is that progress? That's the whole point of this post after all.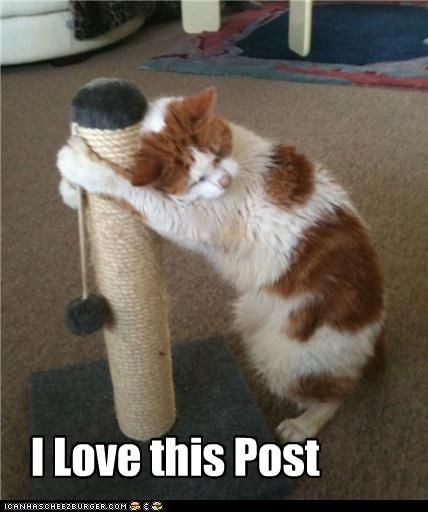 Unfortunately my cats weren't big fans of their posts.
As of the time of writing (Sunday night) I have written a grand total of 30260 words across nine chapters. So in terms of progress I am just over (or under) a fifth of the way through. 48/6 is 5.3. At my current pace it will take about four more months if I've done my maths right. Maybe five. But I am hoping to pick up the pace a little moving forward and have it take about four months. We're looking at a summer release here folks. I tend to write one 2000ish word chapter every writing session. Though of course those last few chapters are going to be written from scratch and will probably take longer. They'll also probably be longer and how long chapters are going to be in the final release.
In other words, it's happening. It really is.