I posted on Monday that I had gotten a freelance job to just do a small amount of work, which is what I'm sticking to moving forward. I can't work a writing job and write fiction at the same time so I had to make a tough choice. As proof of that I've not written any fiction this week because I was busy writing articles.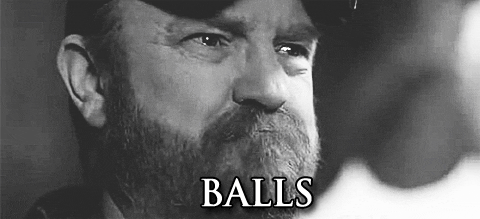 But the good news is that the work has been completed and I'll be paid on Sunday. The sort of bad news is that rather than contribute to my living fund covering my expenses for the next few months, most of the money will probably be going towards a new headset microphone for my computer. The USB connection on the one I already use is kind of messing up. I can continue to hold out on getting a new one but I don't know when I'll be earning money again. It might be best to get the expense out of the way.
Why are accurate things always sad?
Because I take part in not one, but two, podcasts I really need a headset microphone. If that wasn't the case I'd just live with my headphones for a while. I might see if I can get a better quality one to perhaps aid my move in to voice work but to be honest I really need a better recording environment too. It's not as easy as just sitting down and recording yourself. The cupboard under my stairs would probably do, and a lot of amateurs
do
use the cupboard under their stairs, but mine is in such bad condition cleaning it isn't possible. Only a controlled fire could clean that up. Plus the door is off it's hinges making it a pretty ineffective recording environment.