So this time last week I was happily posting about how I managed to get a job as an article writer. I was pretty happy about that. Oh how easy life was back when I was so young and foolish. You know, seven whole days ago. It counts. Anyway, things happened and unfortunately this past Monday I was informed that there was no more work for me because I messed up. Essentially I was actually doing someone else's work for them and I did it wrong. So not only did he get in trouble but everyone else working for him at the time ended up out of work.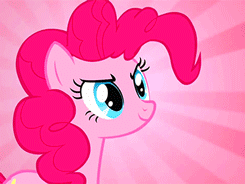 Boy that was deflating
After a short amount of feeling sorry for myself I realised I should get back to applying for jobs. So that's just what I did. I still felt bad for the majority of the day. Not getting any replies to those job applications didn't help.
That's when things picked up.
We all need an emergency kitten every so often
Someone did get back to me and offer me a job with them. It's actually more than I was going to be paid by the other guy too. I say "was going to be" because I never got any money for what I did for him in the end. I'm still not really making money but, hey, it's not like I have many expenses. I'm basically earning what a server earns but without the possibility of tips. That's how I choose to look at it.
Some of the work can be pretty fun though. On Tuesday I helped rewrite almost an entire website for a pizza company and yesterday I had to write recipes for, of all things, pot based lasagne and wine. Yes folks it's true, you can make wine/beer out of any plant/fruit/herb and that includes good old marijuana. Not that I actually smoke pot myself. To be honest I had to transcribe a youtube video for one of the recipes and the woman in the video gave a very, very bad look at pot smokers. I know not all are bad though.
Well I'm going to end this here before it gets too far into political debate about weed. What matters is I lost a job and gained a job on the same day. I actually got several job offers and had to turn them down. That's new.