I went to do my voluntary job last Saturday and to be honest I probably got two or three stories from just that one day. Will I make them all into blog posts? Only time will tell. For now though I will tell you about the time that I helped make a kid's day, as the title of the post suggests.
She wasn't as pleased as this chap but no one is.
I was working the cash register/till/whatever the hay you want to call it. I personally call it a till or a very large calculator. Some people can be put off by the number of buttons on a cash register but they really are simple to use. Anyway, that's not the point of the story. It's merely the setting. The point is that as I was standing there, waiting for a customer, I also overheard some other customers. There's this big thing outside the store (wow descriptive writing) and if you put a coin in it, the coin swirls around and around and around. It's fun for both children and me. I'd say for adults but there aren't many adults who'd be as pleased with them as I am.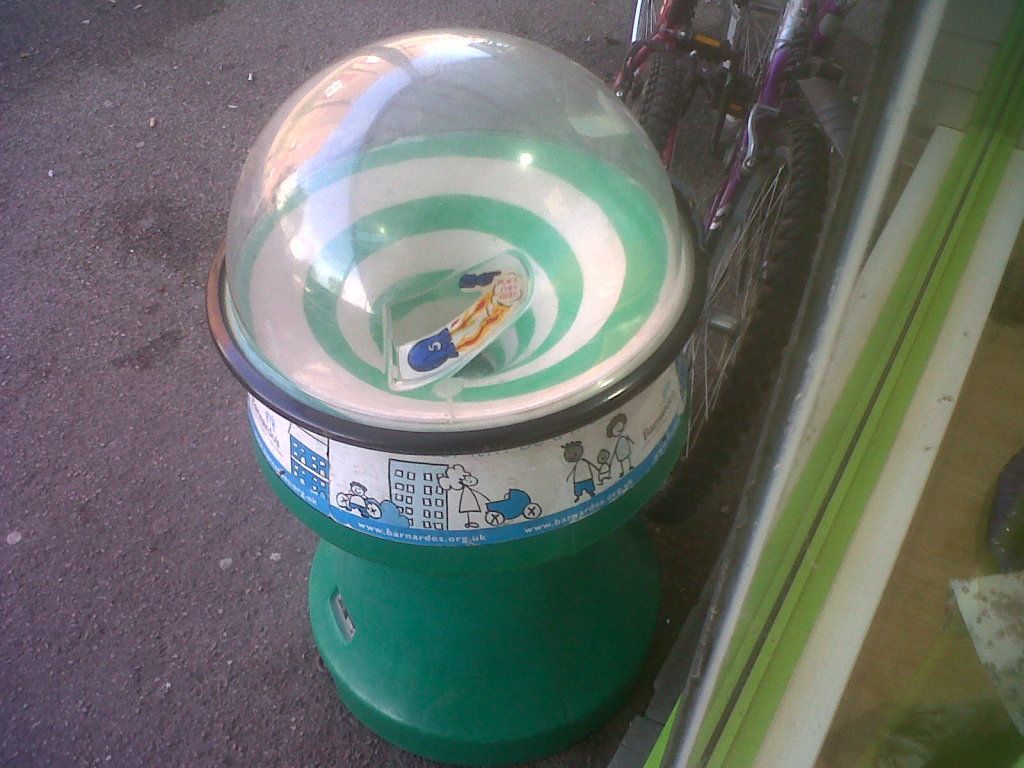 I think the literal term might actually be "coin spinner"
This little girl wanted to put a coin in it, but her dad didn't have enough change. It's best to use a round coin, and the best round coin is either a 2P coin or a 10P coin. The dad said that they would go into the store and try and find something to buy. If they did, she could have it, and then she could put some of the change into the coin spinner. A couple of minutes later she's standing in front of the counter with a box of dominos to buy and a bank note. I remembered what her dad said and made sure to give her some small change for the spinner, rather than the largest denomination of coin that I could. Because I, my friends, am a good person.
You should have heard her spin that coin around. It was pretty awesome. Made me jealous too.
I count this as a good deed. What was the last good deed you performed?
P.S yes I'm aware I probably made things worse for the dad but who cares?