I've not really done much lately, and there's not too much to report. That would generally mean that there's not much to blog about but that isn't totally true this time around as some time last month I celebrated a bit of a birthday. Well, not me personally, but this blog which is now officially three years old.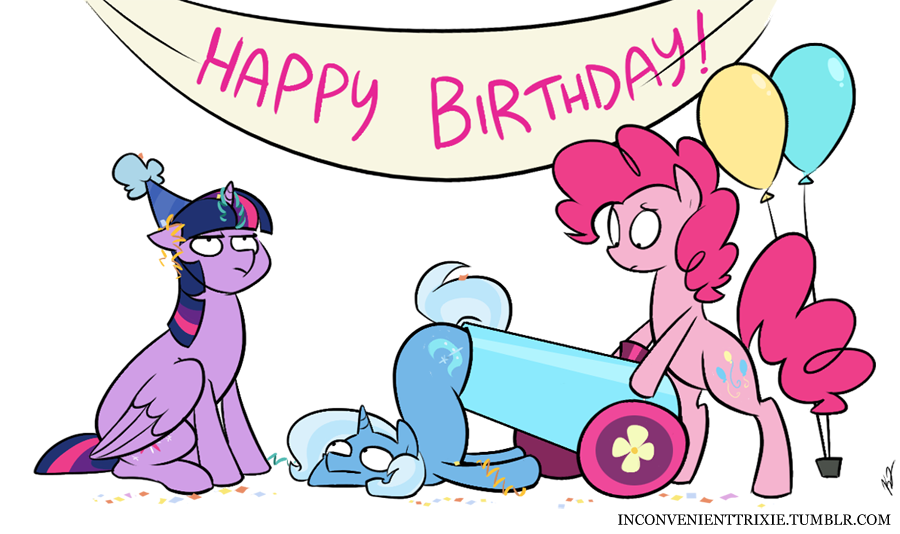 I don't have any cake or pizza, or anything to drink, or even any presents, but hey it's still a birthday of sorts. I had pizza at my actual birthday but I probably shouldn't eat that for a while. I've kind of had too much lately. Almost definitely had too much actually. I'll find out for sure tomorrow when I get weighed. For now I'm going to party hard.
It's hard to believe that I've been at this for three whole years now. Sometimes I didn't think I would reach one year, then there was too, and now there's three whole years. Things have changed, people have come and gone, and I've lasted longer than almost anyone who came in around the same time I did. There are very few blogs I still follow from those very early days. Maybe even literally one or two. I won't really try and name them though in case I'm wrong. I'm going to keep going for now, and I'll see you again next year. Not literally of course, I'll be back Thursday.
This blog.
What are some of your memories of this place? Or your own third birthday? b