I have been a very lazy blogger lately. So. Damn. Lazy. Today will frankly be no exception. I suppose my only saving grace is that I've only been exceptionally lazy with posting today and yesterday. Otherwise known as the weekend. So it's not such a bad thing that I'm being a bit lazy. I do hope to really get back in to the groove of things next week. Not just with blogging, but with life too. My bedroom walls look a lot better, but the floor is still a mess. I've also ordered a heart rate monitor that has fancy calorie tracking devices so I can know pretty damn accurately how effective my exercise is, which should help me start skipping down the path to physical greatness instead of slow drudging crawl I'm doing now. So, how am I going to be lazy? Simple. Yesterday Fang said he wanted some dog pictures. It's a well proven fact that CATS ARE CUTER THAN DOGS.ALWAYS. But let it never be said I said no to a boy. Or refused to post pictures of animals. Because animals fucking rule. Cats, dogs, hamsters, rabbits, sheep, hedgehogs, horses, chickens, pigs, cows, whatever. They all rock. So for your endless amusement, a series of dogs being dogs.
Pugs are one of the few dogs able to compete with cats in cuteness
This is why
Whilst technically a picture of a cat, a dog is in it, being a douche and photobombing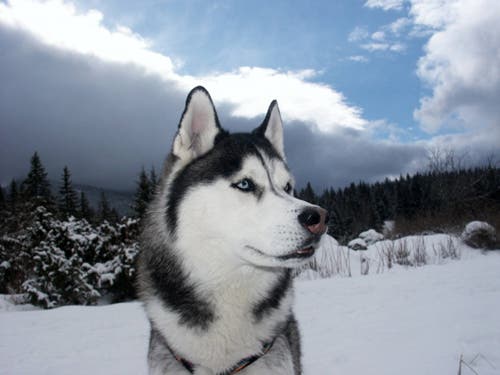 The coolest (domesticated) kind of dog there is. A husky. God damn I will own one! I will own two, and breed them. And have an army of huskies. It shall be even greater than my army of ducks. They should be more loyal too.