In the interests slightly politically incorrect comedy (yes I'm segueing from something I wrote last week...it counts!) I have for you another true master of the art. The gone too soon George Carlin. I could probably post his infamous "Seven Words" routine, but that would be something most people know. This is him breaking down and adjusting the Ten Commandments. Now I'm all for freedom or religion, and I'm a believer in God myself, but even I found these hilarious. Plus he makes some excellent points. Especially "The more devout they are, the more they think killing is negotiable." I know not every religious person is like that. I'm not really looking to start a debate, just share a good lesson wrapped in good comedy.
Although I must say that the comic genius Zach Wiener from SMBC has him beat by having just one commandment.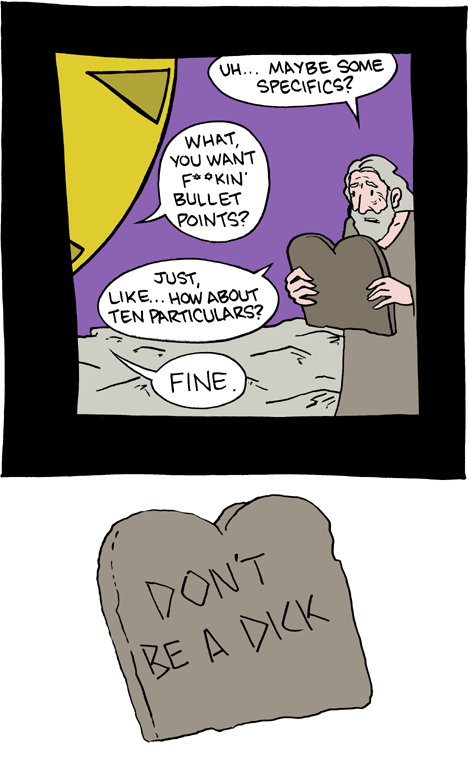 PS if you're religious I really did mean no offense. I hope you can see the funny side.