I never ever thought I would say this, but way to go EU! The EU (European Union) has ruled that a web piracy filter would infringe upon peoples rights, potentially block legal content, and breaks something called the "E-Commerce Directive".
About seven years ago, some rights holders complained, and at the time, were awarded with an injunction that said that an ISP called Scarlet had to filter content so that their content was not pirated. At that time the ISP complained that this injunction was against EU law, and now, the EU has finally agreed.
"Such an injunction could potentially undermine freedom of information since that system might not distinguish adequately between unlawful content and lawful content with the result that its introduction could lead to the blocking of lawful communications," the court said in a statement.
Right now in the UK, BT and TalkTalk (two of our ISP's, BT is mine as I've mentioned before) are currently in a fight themselves against the Digital Economy Act, which also lays out laws for fighting piracy. While the two cases are similar, the head of TalkTalks's regulatory affairs says that while this old case is relevant, the two are not directly linked. So I guess they won't be citing precedent.
Either way though, this is a huge victory for internet freedom. I still have no idea how that piece of crap in America is going, all I can say is stop censorship now, and quote Zach Weiner. It works two ways, while the government may say that if we're doing nothing wrong, we have nothing to fear from government censorship, if THEY are doing nothing wrong, they have nothing to fear from free speech.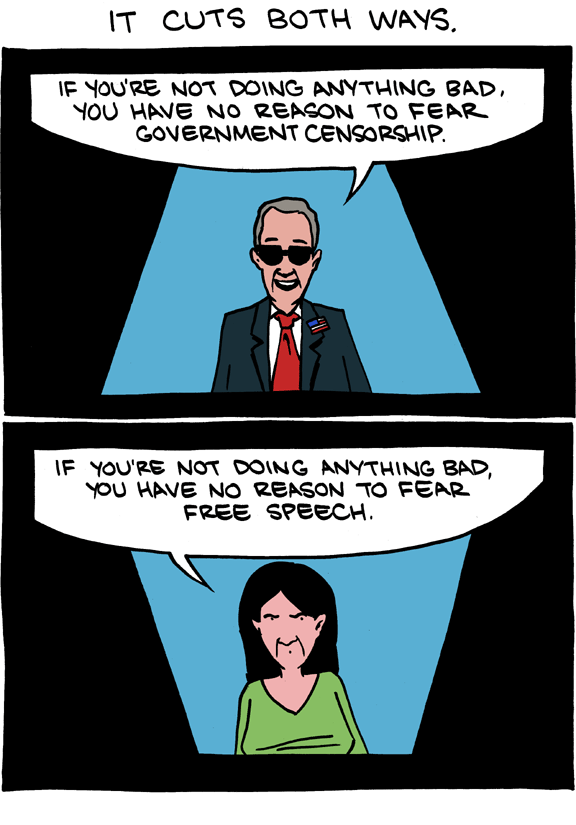 As per usual I got this from BBC News and the full article is here :
http://www.bbc.co.uk/news/technology-15871961